Do It Yourself
Design Pack Supports Your Marketing
In addition to the digital files that you will receive when you customize your poster, you will have an option to purchase a Design Pack that will help you promote your production online and in print.
The primary purpose of the Design Pack is to give you access to additional design and artwork files that will be useful in the marketing of your play, musical or event. Each Design Pack contains a layered Photoshop file (PSD) that includes the major artwork elements used in the poster. These layers include the title graphic, foreground and background elements and generally one or two other major visual elements that are broken out for easy use in advertising.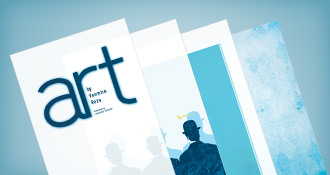 If you currently work with a designer or have a patron that helps out with your marketing, the Design Pack is a great option for you. It provides the artwork elements your designer or volunteer will need to build an effective ad, whether online or in print. If you work with a newspaper or advertise on television, the Design Pack has all of the artwork you will need to give your account representative.