With the Atlanta, GA Junior Theater Festival bursting at the seams in attendance, iTheatrics expanded its musical theatre madness to include a left coast sister festival.
More than 2,000 attendees kicked off the inaugural JFT West with a righteous amount of enthusiasm in Sacramento, CA February 10-12, 2017. Perusing downtown streets the first night of the festival, energy oozed out of every corner as theatre groups sang and practiced choreography on anything remotely resembling a stage – park benches, porches, you name it.
The impromptu public rehearsals were just a taste of what was to come, as we spent Saturday jumping from room to room for adjudications. Theatre groups performed 15-minute medleys from Broadway Junior musicals and received feedback from judging panels made up of industry professionals. We loved seeing the kids soak up every word from equity and professional artistic directors, choreographers and theatre educators, making remarkable improvements with just the slightest direction.
Memorable performances for us included: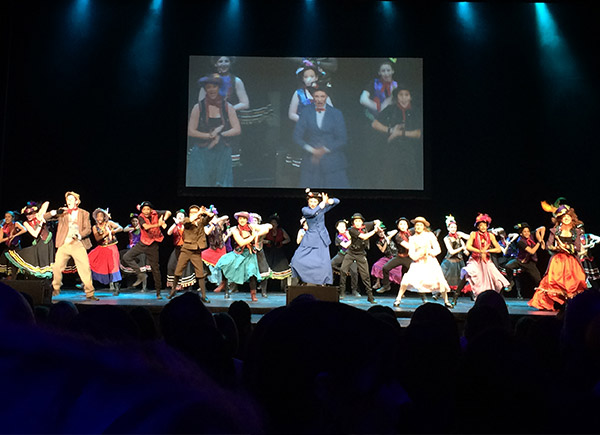 The New Works Showcase Saturday night gave us an electrifying glimpse into five of the new junior and kids titles available for licensing from Musical Theatre International (MTI) including:
Mary Poppins JR.
Junie B. Jones the Musical JR.
Some of the Broadway celeb appearances at JFT West throughout the weekend included:
A big thanks to iTheatrics for bringing what one attendee called "the Super Bowl for theatre kids" to California's capital. See you next year!