Artwork for Popular Musicals & Plays from
Subplot Studio collaborates with theatrical licensing companies to create professionally designed artwork that complies with your license. Whether you're looking for a show logo, an easy to customize poster, layered artwork or other marketing resources to promote your show, we've got you covered. It's fast, easy and affordable.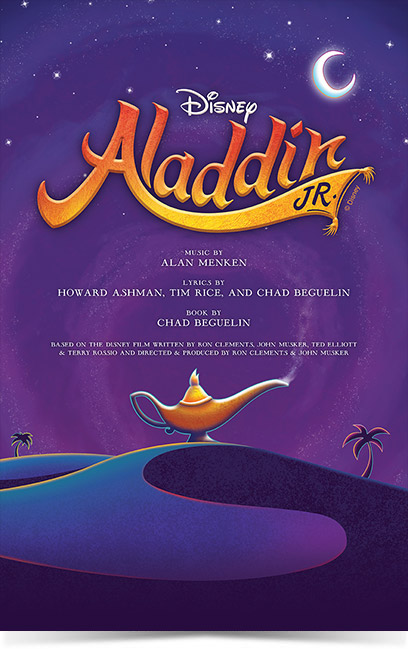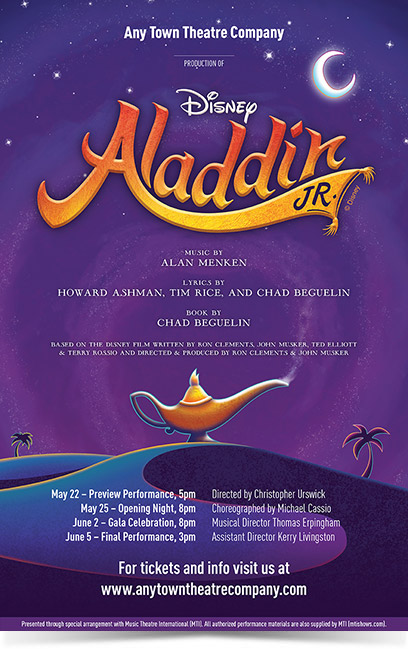 Rollover to see customized poster
Customize our artwork for your next play or musical
We know how challenging it can be to create poster artwork for a play or musical. We started Subplot Studio to make it easier. With a library full of professional poster designs and an easy-to-use online customization tool, you can have a poster ready for your next show in just minutes.
Customize online with your show information
Download a print-ready high-resolution PDF
Update as many times as you'd like
Order professionally printed posters
View Poster Library
Promote your play or musical with professional artwork
Creating artwork for your next performance has never been easier. Whether you are looking for a show logo, a poster or more, Subplot Studio has great options for you and your budget.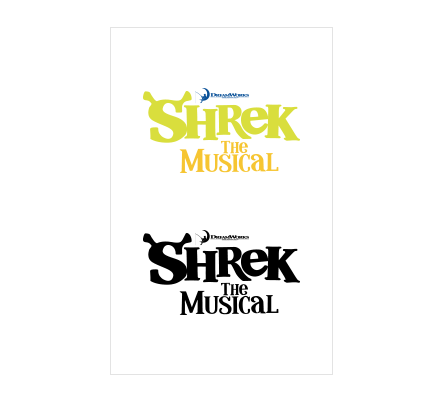 Logo Pack
Create your own marketing materials with high-resolution show logo files
---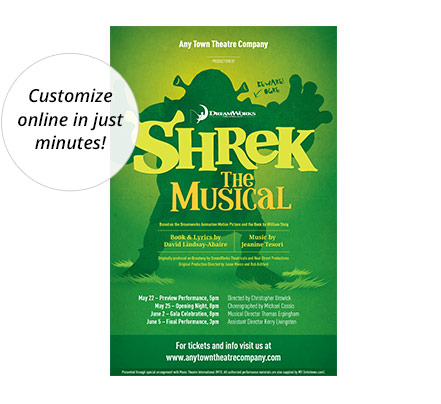 Customizable Poster
Customize a poster with your show information and download a print-ready PDF instantly
---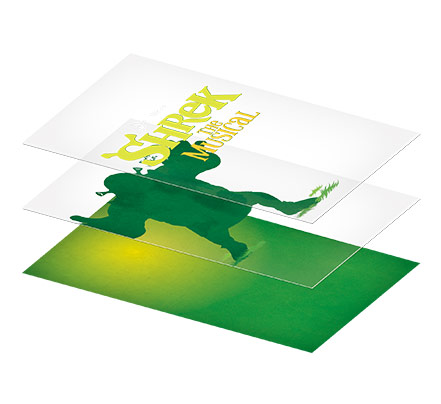 Design Bundle
Promote your show in print and online using layered artwork files and social media graphics